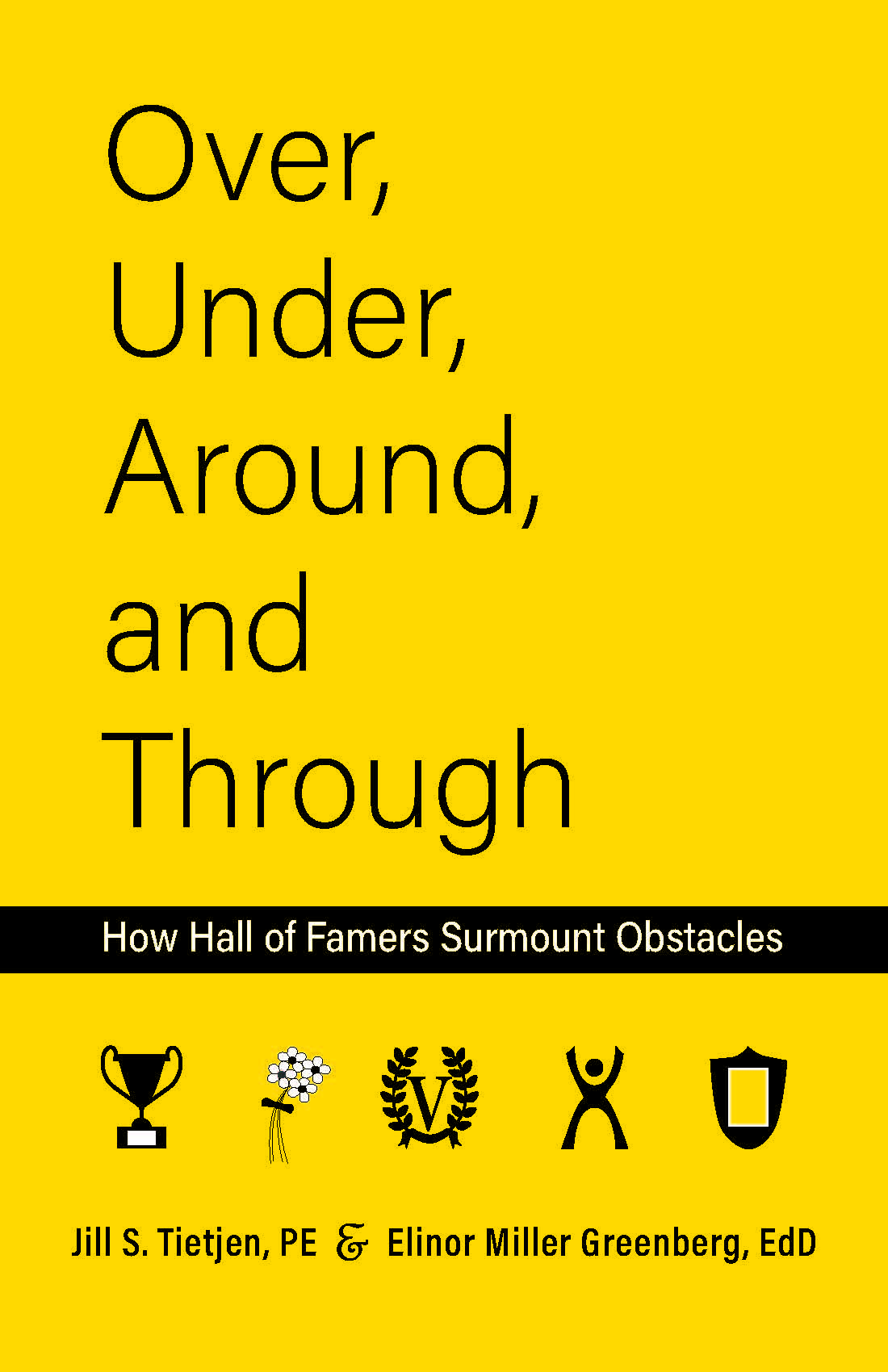 Featured
Over, Under, Around and Through: How Hall of Famers Surmount Obstacles
Non-Fiction
Order the book here.
Order the audio book here. 
Watch the book launch here. 
Over, Under, Around, and Through named a finalist in the 2022 International Book Awards – Biography Category. 
Over, Under, Around, and Through is a winner in Women's Literature (Non-Fiction) for the 2022 Next Generation Indie Book Awards. 
Middle school curriculum now available here.
Read The Denver Post recommendation here. 
Inspiring experiences from true American Leaders. Encouraging and compelling stories – a must-read. 
–Lilly Ledbetter—Inspiration for the "Lilly Ledbetter Fair Pay Act" 
This is a must read that reveals and helps you understand the many women who solve the problems of their space, family, community, country and the world. Their tenacity, courage, passion, compassion and persistence are documented through these stories. The authors are authentic with intention…Enjoy! 
–Carlotta LaNier, Congressional Gold Medalist; President, Little Rock Nine Foundation; Author: A Mighty Long Way: My Journey to Justice at Little Rock Central High School 
Concerns about mental health, exacerbated or identified because of the pandemic, are leading many people to look for ways to become more resilient and to face and work through the obstacles in their lives. Over, Under, Around and Through: How Hall of Famers Surmount Obstacles (Fulcrum Publishing) provides the secrets of how Hall of Famers overcame the obstacles in their lives to become stronger, smarter and more resilient.
Click here to order the book.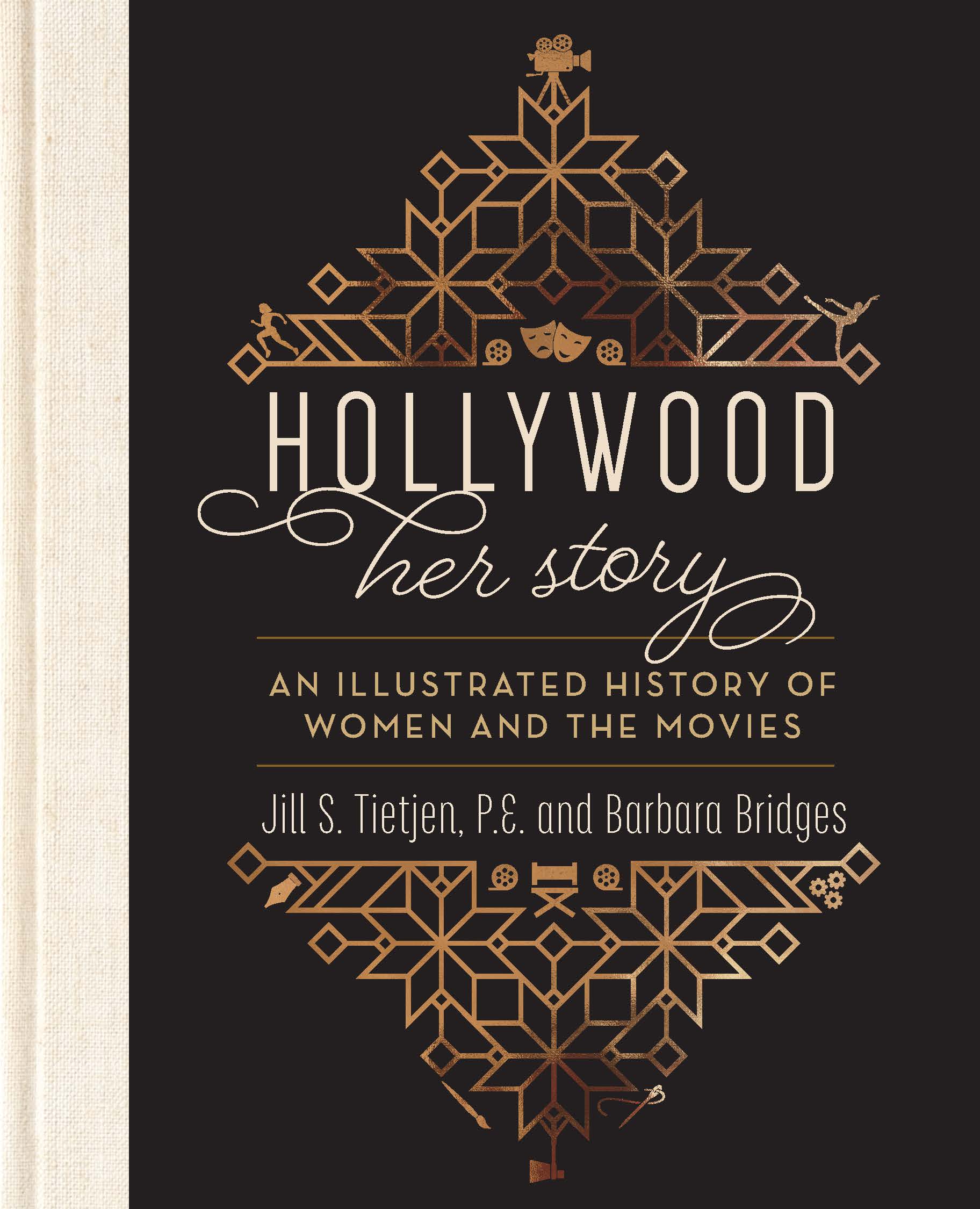 Hollywood: Her Story, An Illustrated History of Women and the Movies
The year was 1896, the woman was Alice Guy-Blaché, and the film was The Cabbage Fairy. It was less than a minute long. Guy-Blaché, the first female director, made hundreds of movies during her career.
Thousands of women with passion and commitment to storytelling followed in her footsteps. Working in all aspects of the movie industry, they collaborated with others to create memorable images on the screen. This book pays tribute to the spirit, ambition, grit and talent of these filmmakers and artists.
With more than 1200 women featured in the book, you will find names that everyone knows and loves—the movie legends. But you will also discover hundreds and hundreds of women whose names are unknown to you: actresses, directors, stuntwomen, screenwriters, composers, animators, editors, producers, cinematographers and on and on. Stunning photographs capture and document the women who worked their magic in the movie business.
Perfect for anyone who enjoys the movies, this photo-treasury of women and film is not to be missed.
Visit the web site at www.hollywooderstory.com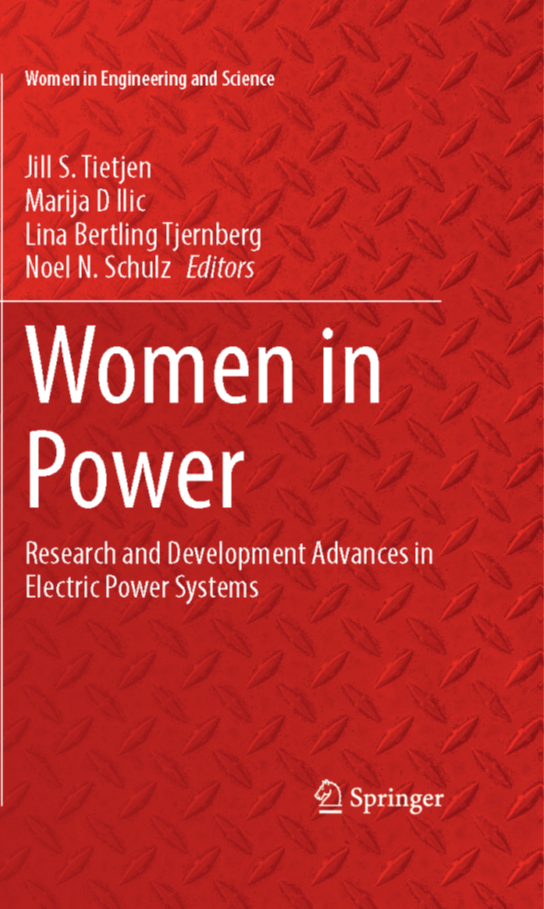 Women in Power
This enlightening volume examines core areas of development in electric power systems, emphasizing the pivotal contributions of women engineers to the industry's evolution. The authors cover a broad spectrum of key topics, including generation technologies, transmission and distribution progress, environmental challenges, worldwide electrification, and workforce issues. Advances in conventional and renewable energy technologies, in parallel with growing environmental concerns, and in conjunction with the aging of both the infrastructure itself and the workforce, have led to imposing and fascinating challenges for the engineers of tomorrow. This book documents the critical role of women engineers and their pioneering discoveries, relates their stories of success and struggle in their own words, and shares their perspectives on how these challenges will be addressed in the decades ahead.
See more at click here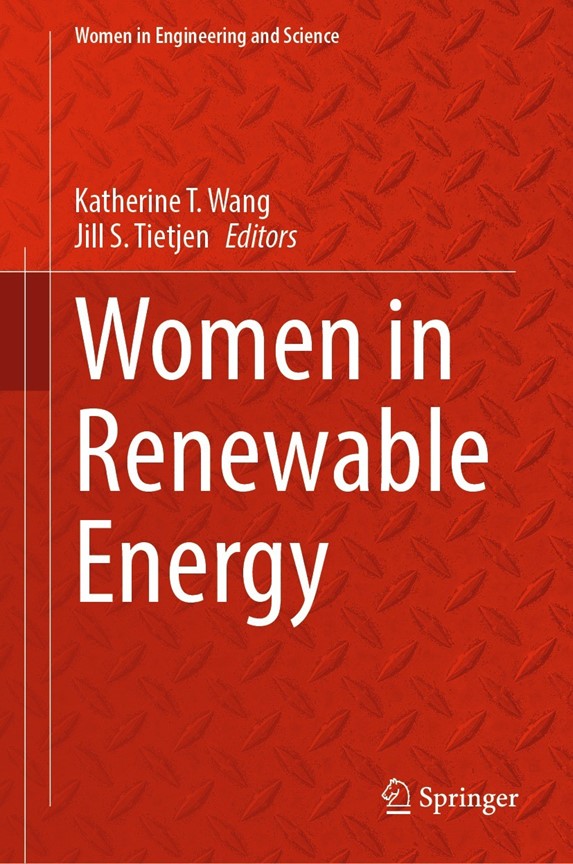 Women in Renewable Energy
This book provides a breadth and depth of innovative and impactful research led by women investigators in the field of renewable energy. This book showcases the diversity of renewable energy solutions being deployed commercially in the United States and internationally, including new research underway. The chapters collectively cover the entire spectrum of large, utility scale to small, distributed-scale renewable energy technologies, as well as new operating practices in buildings necessary to fully capture the value of renewable energy. The chapters also discuss technical and market considerations of renewable energy resources, plus customer attitudes and acceptance. These topics touch on many of the challenges facing the world today and these solutions by women researchers are valuable for their technical excellence and their non-traditional perspective.     
See more at click here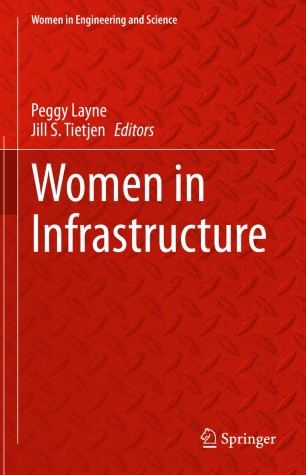 Women in Infrastructure
The status of America's infrastructure is graded every four years by the American Society of Civil Engineers (ASCE) and reports are provided on the various categories. In this book, prominent women engineers discuss  many of the eighteen infrastructure categories from the 2021 ASCE Infrastructure Report Card providing background, analysis of the issues facing the category and projections for the future. Categories covered include aviation, bridges, dams, water and wastewater, energy, hazardous waste, inland waterways, levees, ports, public parks, rail, roads, solid waste, and transit. Case studies from the authors' works are included throughout. These topics touch on many of the challenges facing the world today and these solutions by women researchers and practitioners are valuable for their technical excellence and their non-traditional perspective. An important part of the Women in Engineering and Science book series, the work highlights the contribution of women leaders in many of the infrastructure categories, inspiring women and men, girls and boys to enter and apply themselves to secure our future infrastructure.    
See more at click here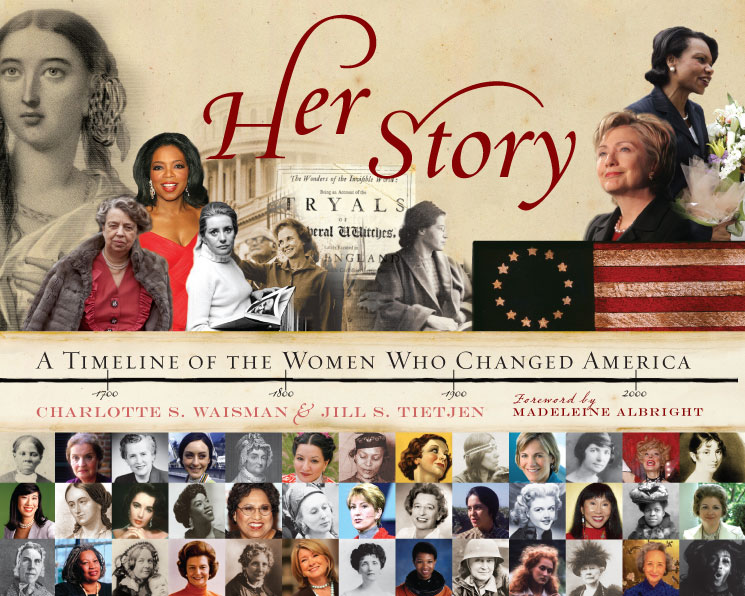 Her Story:  A Timeline of the Women Who Changed America
Her Story:  A Timeline of the Women Who Changed America – is like a slideshow of American women's history. Pictures and photographs along with short captions document women who've excelled in areas of American culture, including science, politics, business, entertainment and sports. The ones we all know from history class (Pocahontas) and popular culture (Oprah Winfrey) are here. Many are lesser known but no less interesting; for example, Sister Rose Thering, who was instrumental in the Vatican's repeal of its policy of holding Jews responsible for the crucifixion. One fascinating set of photographs shows a Boston Marathon official trying to tear off K. Switzer's race number when he realizes the "K" stands for Kathrine (in 1967 Switzer became the first woman to officially enter and run in the event). With more than 900 women profiled, this book is a perfect addition to any library: public, school, college or personal.  Bookpage, March 2008 – visit the Her Story website at  www.herstoryatimeline.com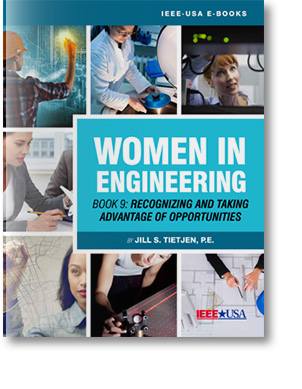 Women in Engineering Book 9:  Recognizing and Taking Advantage of Opportunities
Author Jill S. Tietjen, P.E., past CEO of the National Women's Hall of Fame; an IEEE Senior Member; a past national president of the Society of Women Engineers; a past member of the ABET Engineering Accreditation Commission; and she has served as a western zone vice-president for the National Council of Examiners for Engineering and Surveying.  Tietjen has also been inducted into the Colorado Women's Hall of Fame.  She offers readers a positive and upbeat account of her engineering career journey, with tips and lessons for everyone – in all fields – for recognizing and taking advantage of career opportunities in this Institute of Electrical and Electronics Engineers ebook.
See more at click here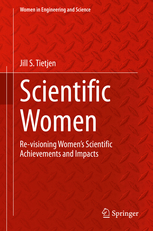 Scientific Women:  Re-visioning Women's Scientific Achievements and Impacts
This book highlights women's contributions to science, which have often been marginalized and overlooked throughout history. The books first provides an overview of the development of the various science professions over time – placed in socioeconomic and cultural contexts – and women's role n the sciences throughout history. The author then exemplifies – through history, example, and case studies – that although women were denied a scientific education until fairly recently in our history, they have nevertheless demonstrated intellect and capability in mathematics, physical sciences, life sciences, social sciences, and computer sciences throughout time. Biographies of women who contributed to these fields since before the Common Era are interwoven into a discussion of the development of the scientific profession, the advancement of education, the professionalization of the various scientific occupations, and the advancement of women in society.
See more here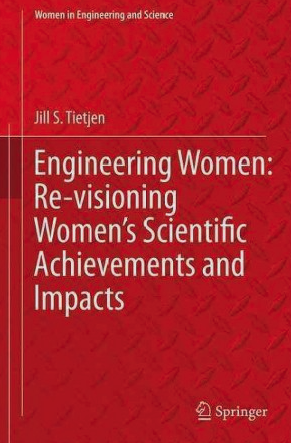 Engineering Women:  Re-visioning Women's Scientific Achievements and Impacts
Packed with fascinating biographical sketches of female engineers, this chronological history of engineering brightens previously shadowy corners of our increasingly engineered world's recent past. In addition to a detailed description of the diverse arenas encompassed by the word 'engineering' and a nuanced overview of the development of the field, the book includes numerous statistics and thought provoking facts about women's roles in the achievement of thrilling scientific innovations. This text is a unique resource for students launching research projects in engineering and related fields, professionals interested in gaining a broader understanding of how engineering as a discipline has been impacted by events of global significance, and scholars of women's immense, often obscured, contributions to scientific progress. 
See more here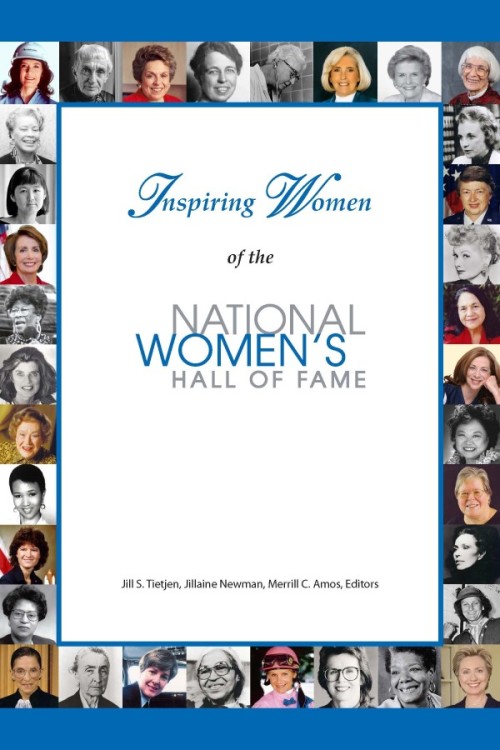 Inspiring Women of the National Women's Hall of Fame
Jill Tietjen compiled and served as primary editor for the first and second editions of this compendium of the women inducted into the National Women's Hall of Fame.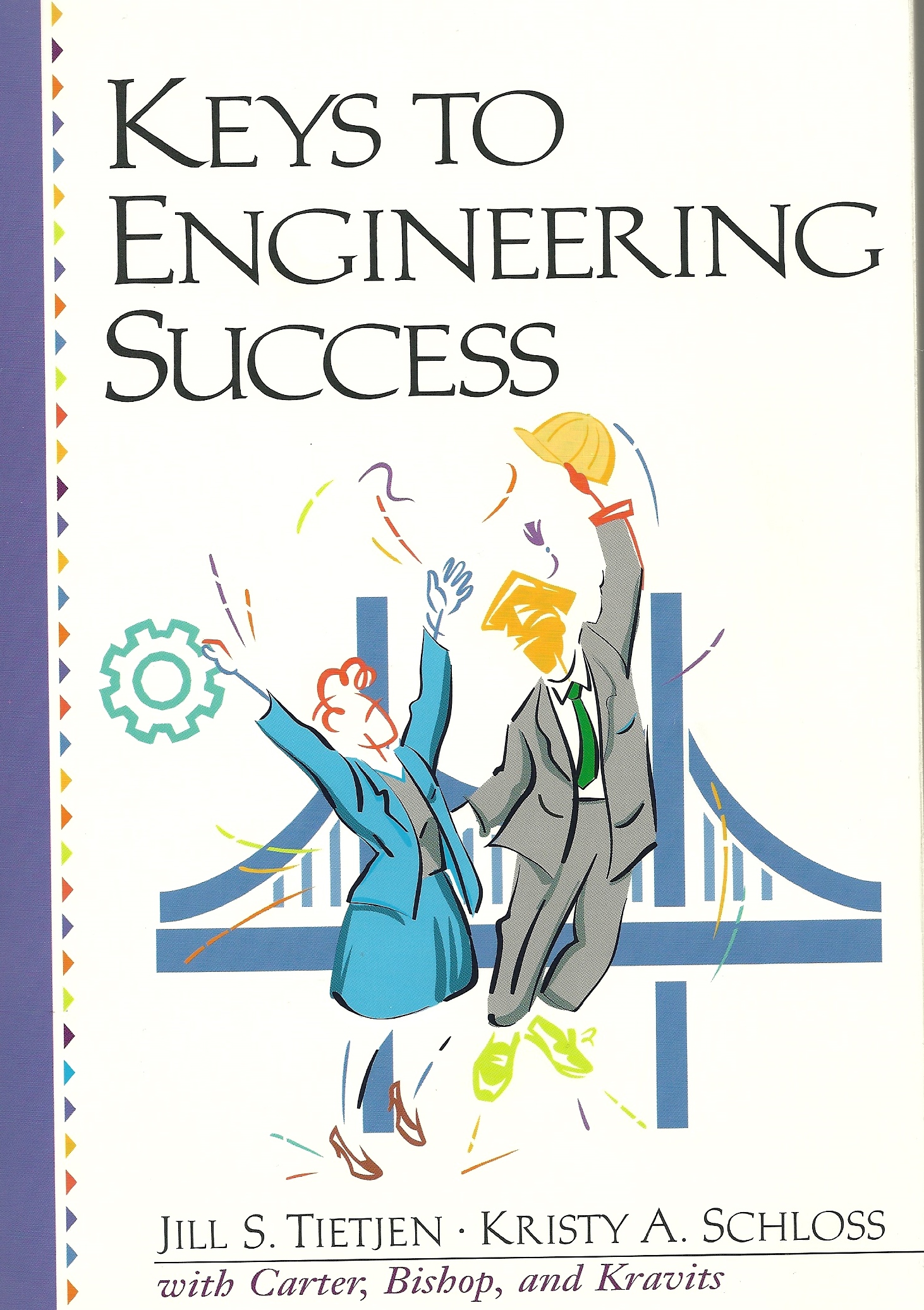 Keys to Engineering Success
Lively in format and filled with real-world vignettes, applications, and examples, this introduction to engineering is designed to keep students encouraged and motivated during their freshmen year when they can't yet see how all of the calculus, physics, and chemistry relates to their engineering education. The real-world vignettes and pictures capture not only the diversity of the profession, but of the engineers themselves, providing an overview of the various types of engineering as well as what working professionals do. The text also features extensive information on engineering-specific study skills, gives hints and suggestions on how to enhance one's college experience, and provides information on what resources to look for and where to find them.
See more at  click here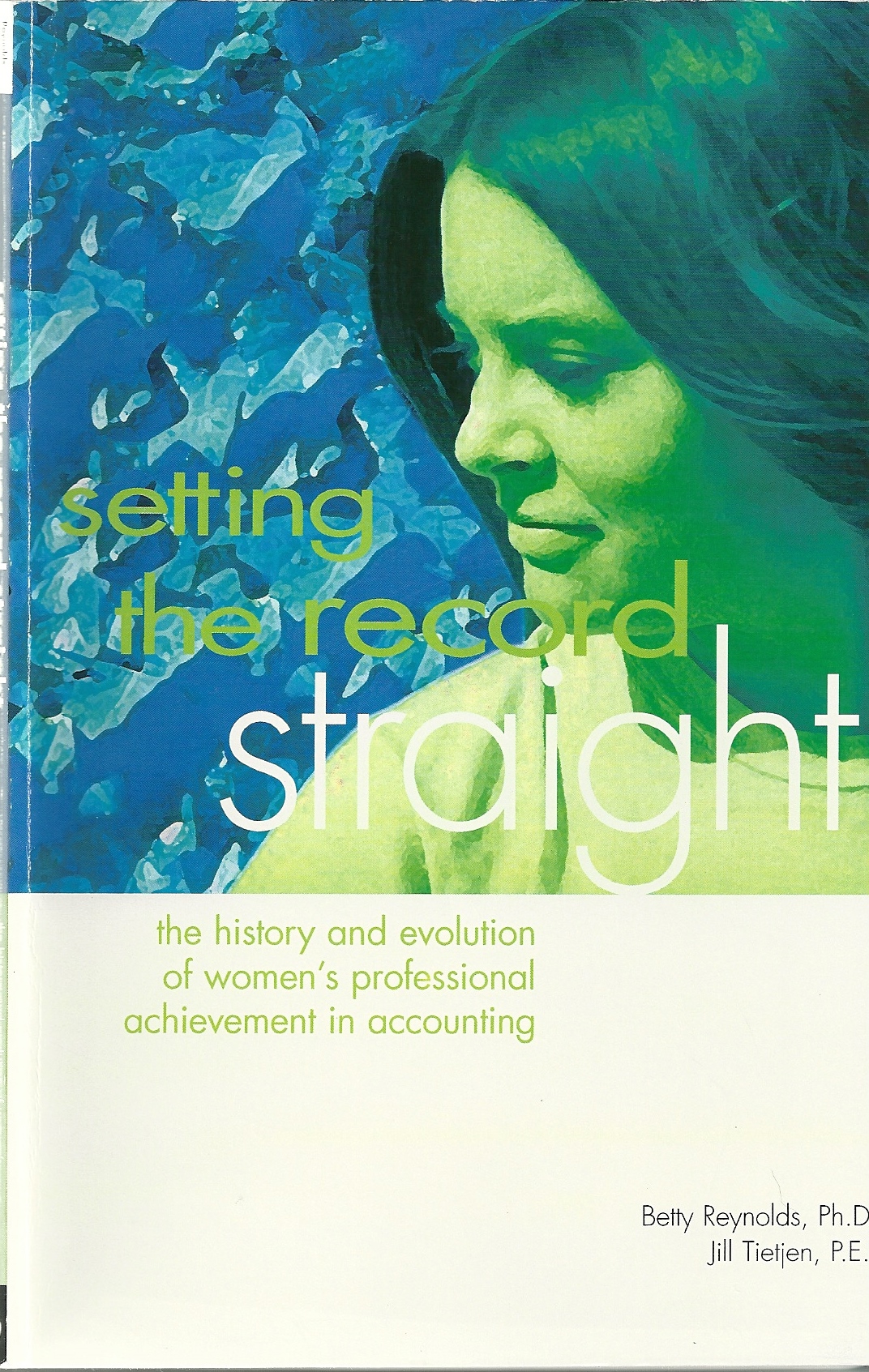 Setting the Record Straight:  An Introduction to the History and Evolution of Women's Professional Achievement
In a well-researched overview of the professional progress of women in the U.S. since its founding, the authors describe women's struggle for political and professional opportunity in the pursuit of equality. Focusing on the 'learned professions' and set in the context of an ever-changing political climate, this book covers the challenges as well as the victories within the evolving workplace. This introductory text is the first in a series examining women's progress in specific non-traditional professions. Geared specifically for young women choosing career paths, the series is a must read for anyone about to enter the workforce.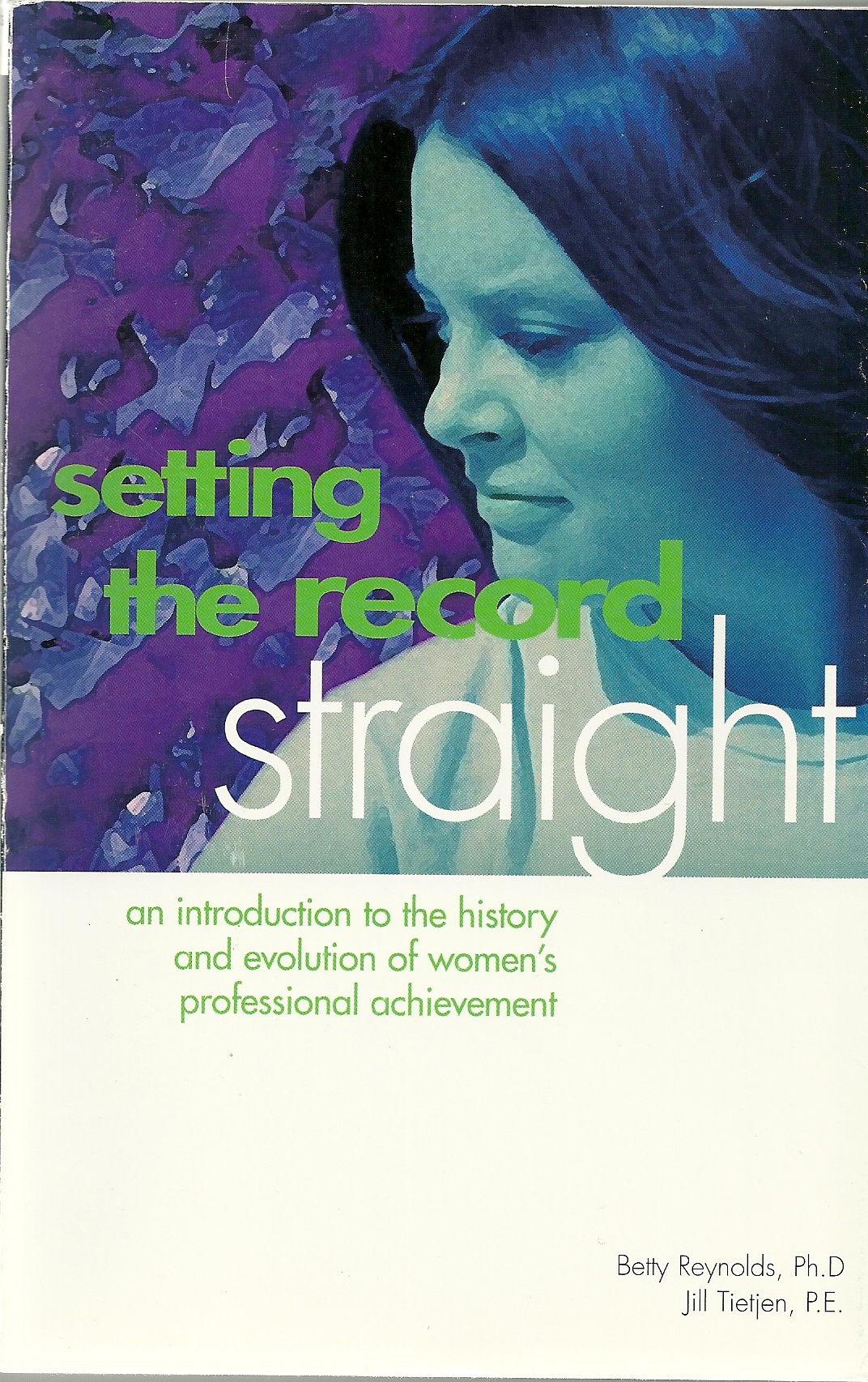 Setting the Record Straight:  The History and Evolution of Women's Professional Achievement in Accounting
The third book in a series devoted to exploring the history of women in professional environments.  The remarkable journey of women in accounting is recounted in this well-documented story of  hope for a future that is bright for women.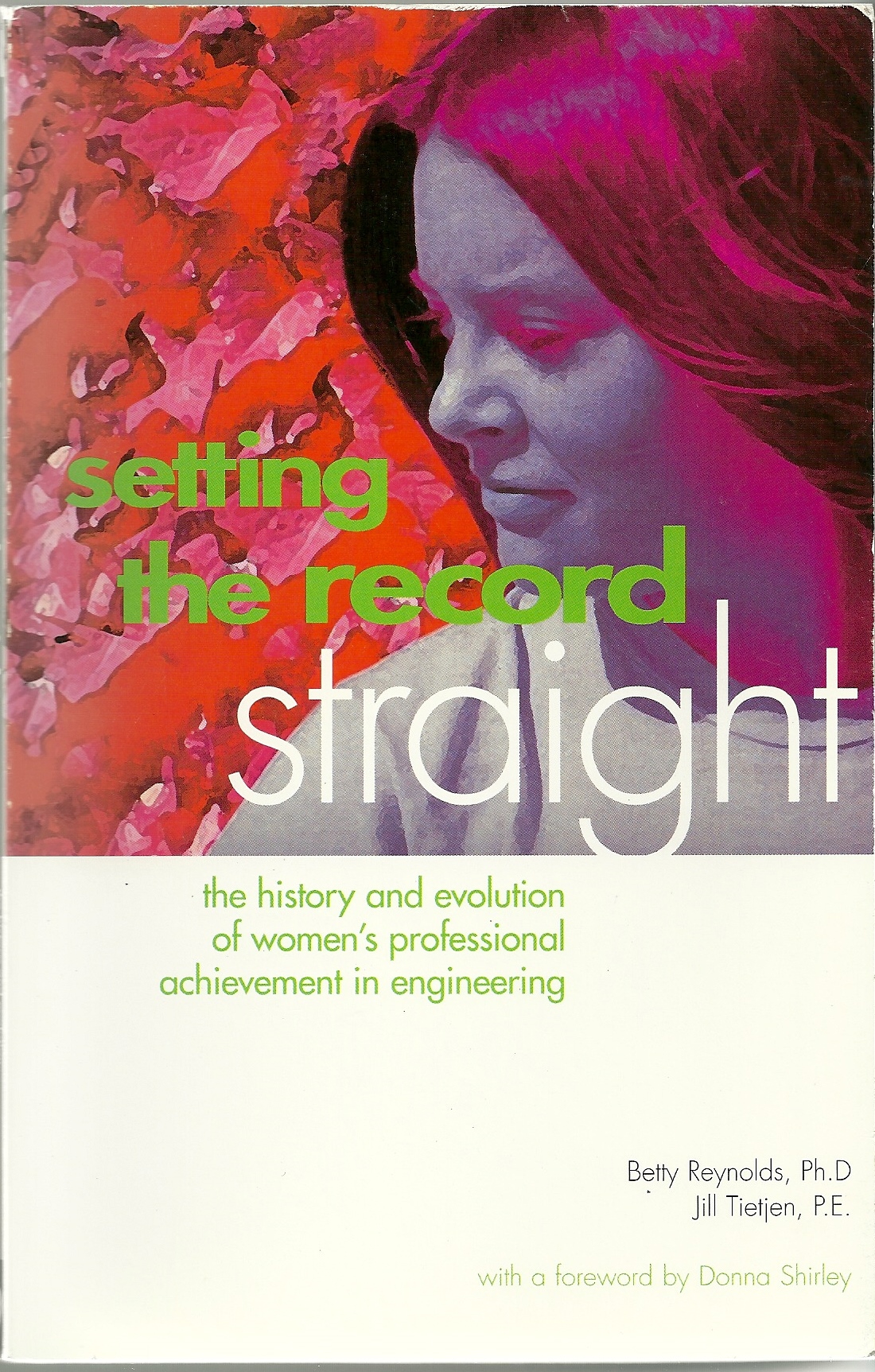 Setting the Record Straight:  The History and Evolution of Women's Professional Achievement in Engineering
Engineering is still predominantly a man's world. Women, however, have made significant inroads in the past few decades. From groundbreaking inventions to path paving for other women, female engineers are dispelling stereotypes and misguided expectations about women's abilities in the field and in the office. Focusing on the engineering profession. its history as well as its unique obstacles, this well-researched book provides historical context as well as encouragement for would-be female engineers.
"Your book will help young women still struggling for their place in the field and will help to have true integration happen more quickly."
– Computer Science Professor
"The book includes delightful short biographies of women who have made significant contributions to their field. . . In addition to a detailed description of the diverse fields encompassed by the word engineering, and a wonderful overview of the development of the field, the books includes numerous statistics and thought provoking facts. . . All in all, this is a fascinating book with excellent endnotes . . . a treasure trove for students and others to launch research projects in engineering and related fields."
– Math/Science Network
"The book is well organized, and covers a chronological history, as well as short bios of the women from each era. . . Not only is the book very pleasurable reading, but also it is a valuable tool for researchers. It contains extensive footnotes, bibliography and comprehensive index."
– The Quest (Newsletter of the Gilbreth Network)