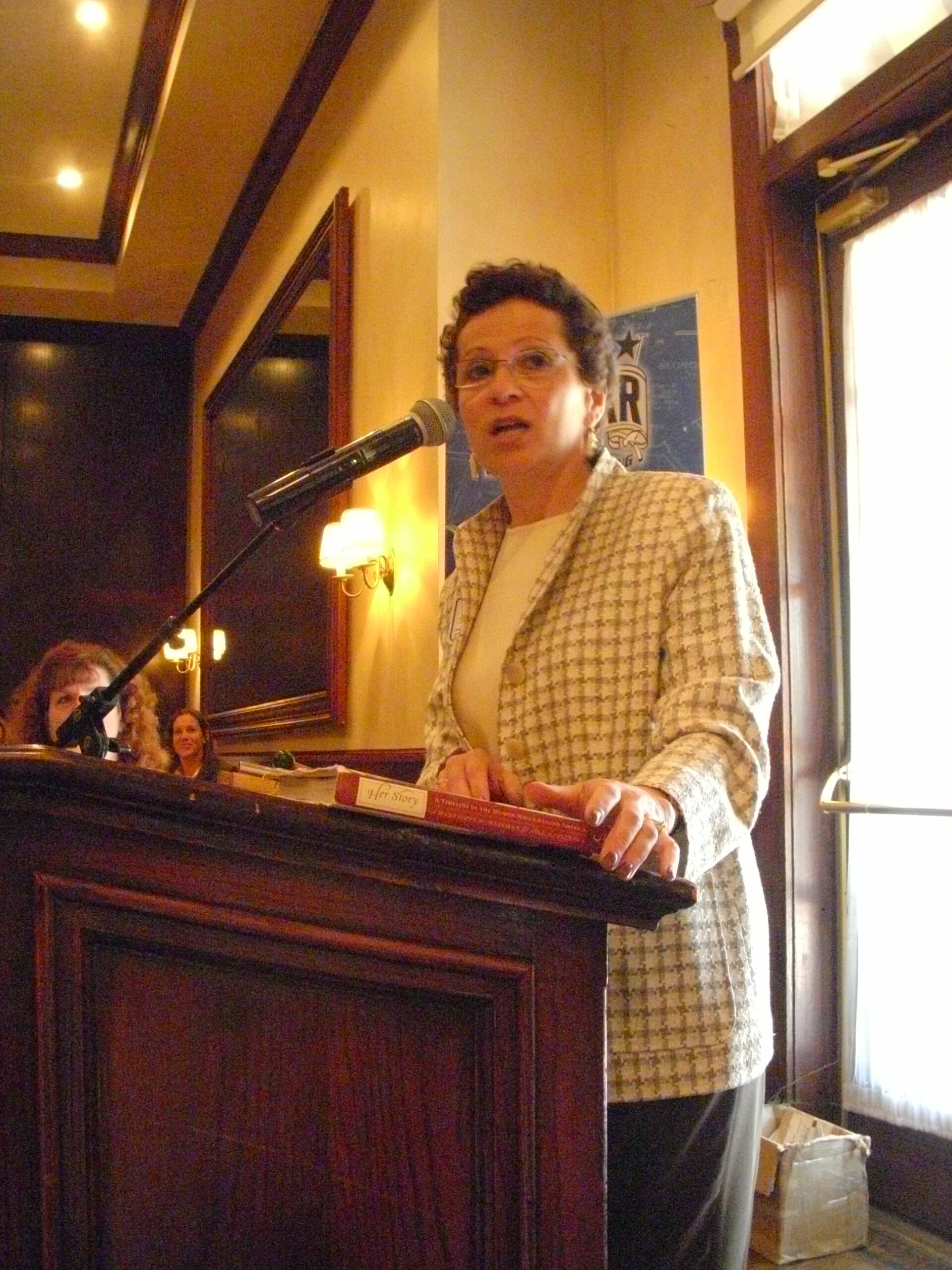 Jill S. Tietjen, PE, is an author, international speaker, and an electrical engineer. After more than 45 years in the electric utility industry, her professional focus is now on women's advocacy, worldwide.  A former blogger for The Huffington Post, she speaks nationally on the accomplishments of women, nominates women for awards, and continues to write books (14 published to date), following in the footsteps of her bestselling and award-winning books, Her Story: A Timeline of the Women Who Changed America and Hollywood: Her Story, An Illustrated History of Women and the Movies. Her latest award-winning book, Over, Under, Around, and Through: How Hall of Famers Surmount Obstacles (Fulcrum), was released in May of 2022. She is a frequent keynote speaker as her positive energy and her ability to relate to the audience result in inspired and energized listeners. She has been inducted into the Colorado Women's Hall of Fame and the Colorado Authors' Hall of Fame and elected to the National Academy of Construction. 
 Ms. Tietjen is the President and CEO of Technically Speaking, Inc. An electrical engineer, she spent 45 years in the electric utility industry where she provided planning consulting services to electric utilities and organizations serving the electric utility industry and served as an expert witness before public utility commissions and other government agencies. In 2015, she served as the CEO of the National Women's Hall of Fame, based in Seneca Falls, New York (the birthplace of women's rights). Today, she is a worldwide advocate for telling women's stories.
Her introduction to engineering textbook, Keys to Engineering Success, was published by Prentice Hall in 2001. Previously (as Jill S. Baylor), she was a contributing author to the 1995 book She Does Math! Tietjen is the co-author of the Setting the Record Straight series of which three volumes have been published. Her book, Inspiring Women of the National Women's Hall of Fame, was published in 2015. Her ebook for the Institute of Electrical and Electronics Engineers' Women in Engineering series titled Recognizing and Taking Advantage of Opportunities was published in 2016. She is serving as the series editor for Springer's Women in Engineering and Science series, has written two volumes in the series and served as volume co-editor for three other volumes. 
Tietjen has received numerous awards and honors including Women eNews 21 Leaders of the 21st Century (2016); the 2001 Woman in Technology Award from the Women's Foundation of Colorado, Subaru, and News4; Tau Beta Pi's Distinguished Alumna Award, and she was named a Woman of Distinction by Girl Scouts – Mile Hi Council. She served as the 1991-1992 National President of the Society of Women Engineers (SWE). Tietjen is a member of the Board of Directors for Georgia Transmission Corporation and previously served as an outside director for Merrick & Company. 
Tietjen graduated from the University of Virginia (Tau Beta Pi, Virginia Alpha) with a B.S. in Applied Mathematics (minor in Electrical Engineering) and received her M.B.A. from the University of North Carolina – Charlotte. She is a registered professional engineer in Colorado.
"An accomplished speaker, Jill holds an audience's attention by presenting interesting, educational information in a well-organized and captivating manner. I learn something new from Jill each time I hear her speak."
– Connie King, Colorado Springs, Colorado